Regular price
$29.95 USD
Sale price
$39.95 USD
Product Description
Turn your best friend into a huggable, cuddly pillow. A stylish statement that will liven up any room. An amazing gift for any pet parent! 
Specifications
Made from high quality spun polyester.
Individually cut and sewn by hand.
Concealed zipper for easy removal and cleaning.
Care Instructions
While your pillow may be washed in a machine on a low spin setting, we recommend spot cleaning to keep your pillow looking its best.
Size Guide
Small : 12" (30cm)

Medium : 14" (35cm)

Large : 16" (40cm)

X-Large : 20" (50cm)
Please Note
Only one pet per pillow

This is a hand made item. Please allow 2 weeks for production and an additional 2 weeks for delivery.

Photo Guide
Tip #1 - Use good lighting & focus
Take a photo outside in daylight or in a well-lit room. Our artists work directly with the photo you upload, so ensure you capture your pet in good light, and that the image is not blurry or out of focus.
TIP 2 - Full body shots work best
The more detail the better. Try to get a close up of your pet. Full body images are ideal. A photo taken directly in front of your pet works best.  Remember not to leave their ears out of frame, especially if they're especially pointy or floppy!
Try to avoid images that have obstacles obstructing your pet.
How It Works
The Process
Select a product, upload your pet image
Our artists will create a beautiful artwork using your image
The artwork will be emailed to you for your approval. You will have 24 hours to make any changes.
The approved artwork will be printed on your product and shipped to you.
Please Note
We will not print explicit images, copyrighted material or licensed images on your items. 
Once item is in production we cannot accept any changes.
Shipping
Throw Blankets and Phone Cases - Estimated delivery 10 days to the United States after approval of artwork.
All other items - Delivery can take 2-3 weeks after approval of artwork.
Note: Due to the current COVID situation, we are experiencing global shipping delays so please bear with us. We will do our best to expedite the production and delivery process so you get it as soon as possible.
Join 4000+ Satisfied pet parents
Love my new tumbler! It was a nice touch to send a proof of the image first to make sure it was what I wanted. Will highly recommend this company to anyone who has a pet!
@ Michaela
It was so easy to use and love the outcome of my product. Looks just like my dog.
@Sitheanh
I love it! I use it everyday! it makes me happy that i'll have my dog w me when i go off to college
@Hailee
Customer Reviews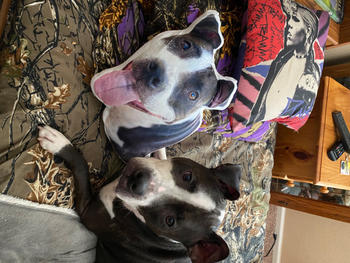 07/24/2020
Small pillow
Highly satisfied with what I purchased. The picture turned out perfect and clear. Definitely will purchase from you again.
Christina M.
United States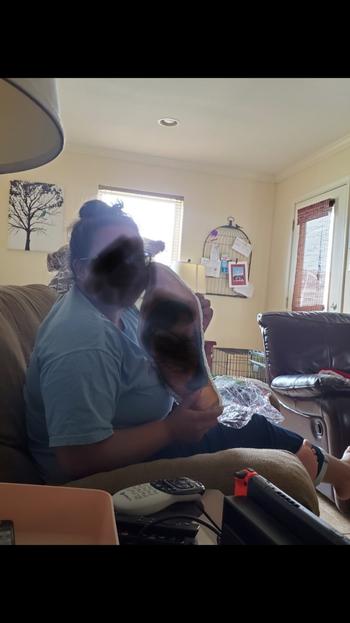 06/26/2020
Sweet Potato Pillow
We actually searched through several custom pillow companies for a very unique gift. We ordered a potato anonymous with my nieces face on it for her high school graduation prank gift. She loved it! When it began to sprout and had to throw it away she was pretty sad. That is when I spent several days looking and finally found Custom Palz. They were able to make the sweet potato with her face on it into a pillow. My niece LOVED it! Thank you Custom Palz for allowing the prank to continue on :)
Briana S.
United States
03/21/2020
Perfect
It was so easy to use and love the outcome of my product. Looks just like my dog.
Sitheanh T.
United States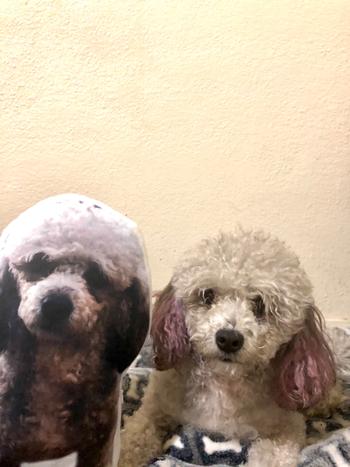 01/31/2020
A GREAT GIFT FOR A LOVED ONE !!!
It's super cute and surprisingly extremely soft , I would've gave it a five star review but honestly I expected it to be a little more thicker. Like I understand I picked the small one but I would've liked it to be more bigger width wise so you can hug it better !
DG
DONNA G.
United States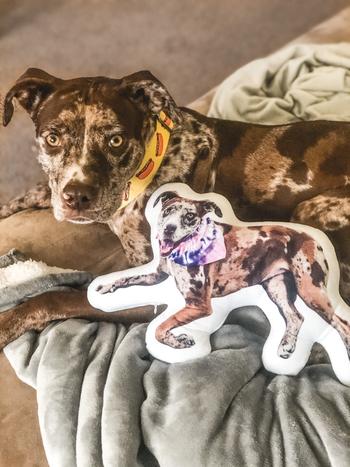 01/16/2020
Personalized Mocha Pillow
AMAZING! Everyone is so so nice and they respond super fast! I will definitely be buying more things in the future!
Melissa L.
United States
06/22/2020
Beautiful pillow
Love it. Really soft pillow. Nice picture quality.
Brandi C.
United States
06/21/2020
So adorable
Kids sleep with them every night!
Laura S.
United States
03/15/2020
Custom Pillow
Amazing gift, and turned out great! My order was lost for a few days (due to fedex) and their customer service was also great helping with it.
Royce R.
United States